Friday's Lighter News
On Fridays I look for a lighter topic from which to launch the weekend. When I was a youngster a family of raccoons would come down the hill in our back yard and feast at the garbage pail. (Remember garbage pails? This was the era before disposals.) My Dad would wake me up so I could watch them from our second floor window. I learned that raccoons are pretty good at solving problems. They would stand on top of each other to reach the lid and open it. Also, they have sufficient manual dexterity to unfasten a latch. There would be a mess to clean up the next morning.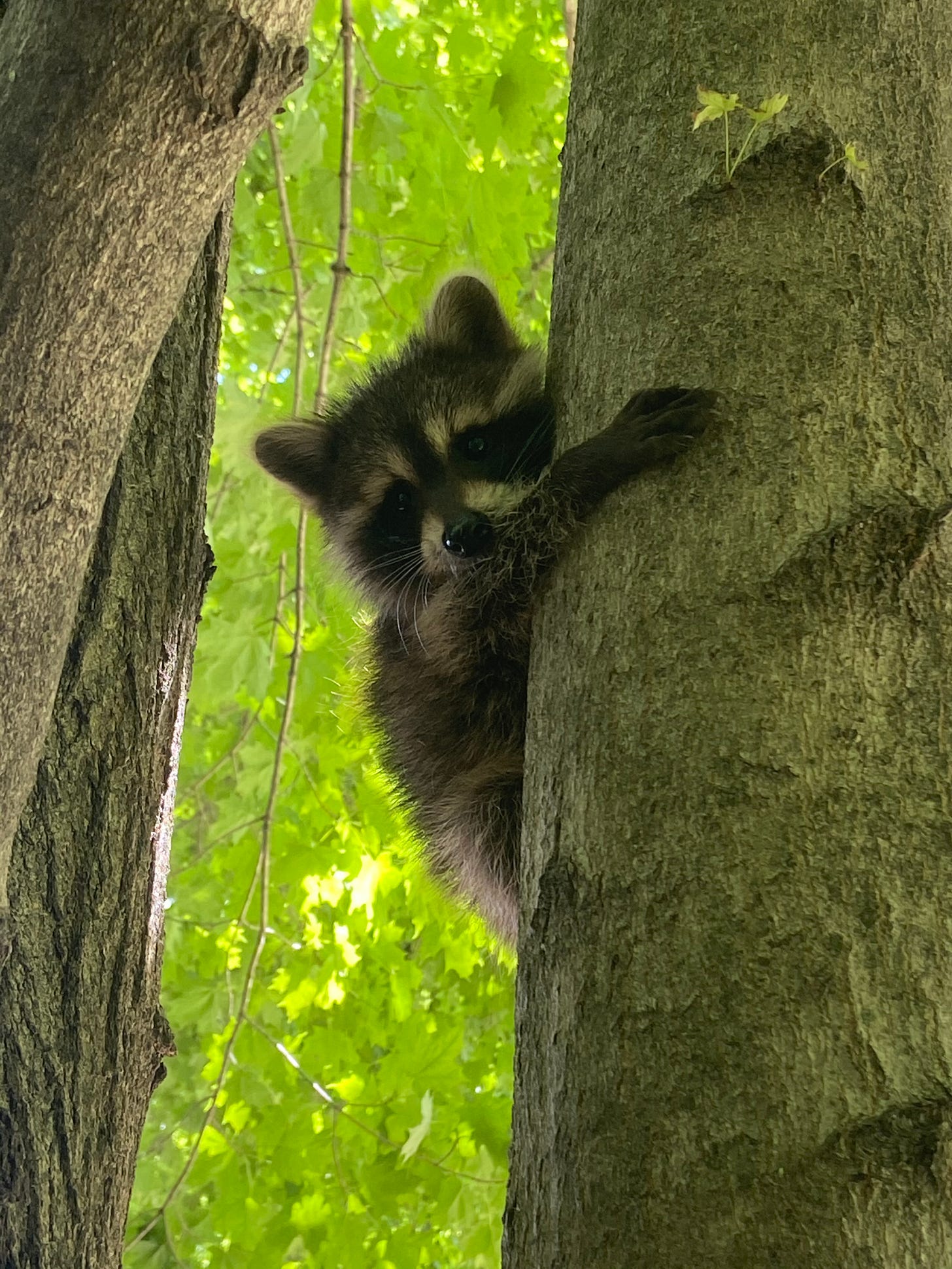 Casey found this little one yesterday. It's been observed that raccoons are good role models these days. They wear a mask and can be seen frequently washing their hands. Happy weekend.