Fletcher
He's a good friend.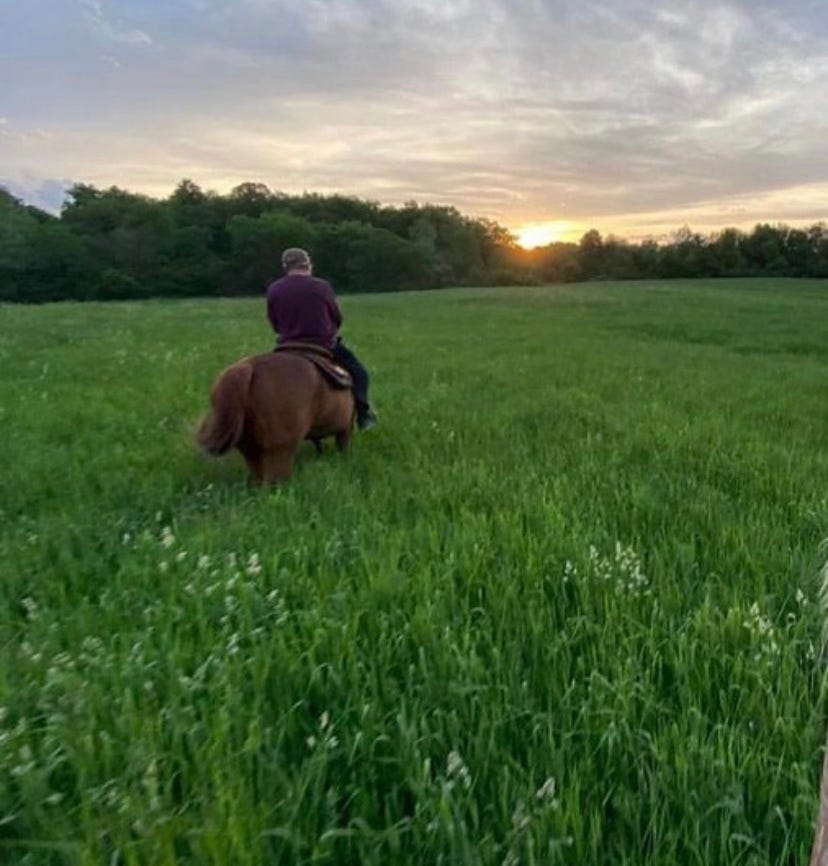 Fletcher, my horse, and I have had some fun times over the last 10 plus years. I bought him for a quite reasonable price just before becoming widowed in 2008.

Fletcher is what's called "bomb proof." He doesn't spook easily. One time a foot long stick fell from the trees above while we were out riding in the woods. It glanced off my shoulder and bounced off the saddle. He tensed up only a little.
I like him because he's chill and doesn't enjoy over-working. We have that in common. If you put a young child on him who is not an experienced rider, he goes out of his way to be helpful. (This seems to be especially true with girls. Guess he is somewhat premodern and has not read up on critical theory.)
Once we were riding in the woods and a deer spooked us. He lurched to the left and I went flying. Landed on my back with my shirt ripped and the wind knocked out of me. He circled around and looked at me apologetically as if to say, "Oh crap! Didn't mean to do that." I got back on. Rode him back to the barn and did the only thing I could do under the circumstances-I stopped and had a cold draft beer at a bar called the Sittin Bull. If you go there and look like you've just been roughed up, no one will say anything and probably won't even notice.
Enjoy your weekend.